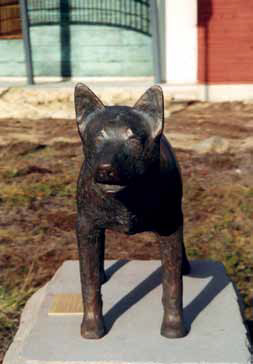 The history of the Finnish native dog breeds is closely connected to that of our national dog associations. Who else would further the cause of dogs with equal zeal to that of dog owners, breeders, and dog enthusiasts. From early on, The Finnish Kennel Club has worked towards preserving the native dog breeds. Later, a breed club for the Lappish breeds, the Finnish Lapphund Association, was established to continue this work.
From today's perspective, it was extremely fortunate that two strong, national associations were behind the Lappish breeds: Suomen Kennelklubi, the Kennel Club, and Suomen Kennel-liitto, the Kennel Federation. The Kennel Club achieved results already in 1945 as it created the breed standard for the Lappish Herder. It was not yet the Finnish Lapphund, but an earlier type of dog. The Kennel Federation did its share by charting the dogs used for reindeer herding in Lapland.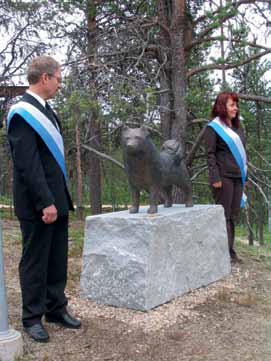 In 1962, the two major associations merged, which also marked the combining of their interests. The arrangement was meant to stabilize the status of the Finnish breeds and standardize the characteristics of Lappish dogs. The Lappish Herder and the short-haired reindeer dog were placed in the same register. However, the concept of one Lappish breed caused confusion among enthusiasts, breeders, and reindeer herders because of the clear differences between the dogs. The dog people wanted to divide the dogs into two different breeds, and four years later, in 1966, they succeeded.
The Finnish Lapphund Association was established in 1970. It was the first organization to exclusively promote the Lapphund. The Finnish Spitz Association's Lapponian Herder division took care of the reindeer dogs. In 1991, the Finnish Lapphund Association changed its name to the Lapphund Club of Finland, and it became an official breed association in 1997. At the same time, the club's operations expanded, and it also became the official representative of Lapponian Herders and Swedish Lapphunds in Finland.
STATUES PRESENTING LAPPISH DOGS
Statues of both breeds were sculpted by the former Executive Director of the Finnish Kennel Club, Pekka Ketonen. The statue project's patron was Hannele Pokka, governor of the province of Lapland. A statue of a Lapponian Herder stands in the yard of the Sámi Museum Siida in Inari. It was revealed in September 2004. A statue of a Finnish Lapphund stands in the yard of the Fell Lapland Nature Centre in Hetta, Enontekiö. It was revealed in June 2007. The statue project was executed by the Finnish Kennel Club and the Lapphund Club of Finland.
Source: Dogs of Lapland – Cheerfully present (2012). Sanna Karppinen. The Lapphund Club of Finland. Kirjakaari, Jyväskylä.